Northwestern +7.5 3.3% play
Wisconsin is getting nearly 70% of the money early on, and what do we really know about this team? They have blown out two very bad teams, and they are getting ton of credit here as they go up against a team that is undefeated that plays great defense. Wisconsin beat a very bad Illinois team, and the beat down on Michigan last week, which has this line inflated quite a bit in my opinion. Michigan is a team that lost to Michgian State, and they lost badly on the road to Indiana, and it just seemed like they have quit on their coach so I'm not putting a lot of stock into Wisconsin's wins at this point even if they were in dominating fassion. IF anything their QB Graham Mertz did not look as good against Michigan's secondary, which has not been good this year.
Wisconsin will have it's toughest test on Saturday going on the road to play a defense that is balanced. Northwestern can stop the run as they rank 31st in ypc allowed, and that's having faced an average rushing offense ranking 48th. Their run defense is better than Wisconsin's run defense which ranks 50th. Northwestern's pass defense is really been great ranking 9th in QB Rating allowed, they also rank 6th in EPA pass defense, and Wisconsin's passing offense and rushing offense is 121st in explosiveness so I don't' expect they'll get big plays and Northwestern's red zone defense has only allowed 4 TD's in 14 trips by their opponents. Nebraska really the only team able to move the ball on them, and that was because they have a mobile QB. Graham Mertz is not a runner and is considered a pro style pocket QB.
This is a huge game as the winner likely goes onto the Big Ten Championship, and I just think this is far too many points. Northwestern has held Wisconsin to 21, 17, and 14 points in their last 3 trips here and Pat Fitzgerald may have one of his better defenses, and on the offensive side Peyton Ramsey is an experienced QB ranking 22nd in EPA passing offense, and converting 46.38% of their third downs, which is helpful to keep their defense fresh here. Bigger keys are the fact that Northwestern is not turning the ball over and they have the better special teams.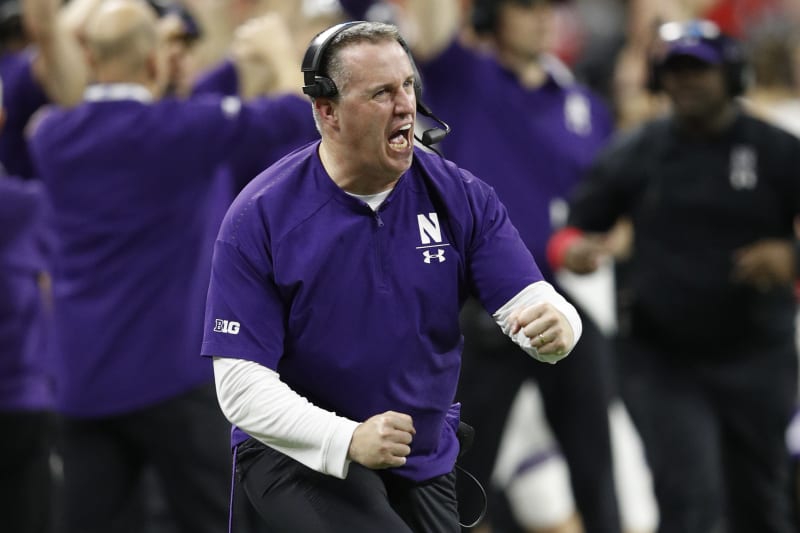 ---
Subscribe on iTunes
Follow @freddywills